Zapdramatic creates interactive flash simulations that can be used very effectively in on-line learning applications such as:
Negotiation
Front-line client relationship training.
How to deal with difficult people.
How to deal with difficult conversations.
How to recognize and deal effectively with ethical traps. (See case study)
We have completeed an 8 module on-line negotiation course which is certified by the University of Windsor, Faculty of Law.
The real value of a Zap drama learning object is that it transforms the Learner from a passive state of reception of information from page or classroom into a decision-making state in which the learner's decisions have definite consequences. The learner develops a deeper understanding of the situation by having the freedom to make the wrong decisions first and observe through the drama why the decisions were wrong and then correct the strategy on subsequent attempts. The overall effect is to give the learner a safe virtual learning experience which will not only provide him/her with knowledge and skills but also a little wisdom.
Zap can custom create a learning simulation to your specific criteria. For more information please contact michael@zap.ca
If you would like to use one of our existing dramas to spice up your learning content, a one year license for our web dramas starts at only US$99.
For a reasonable additional fee we can customize any of the dramas to your specifications.

We can also create a custom drama for your site that will tell your visitors about what you have to offer and challenge them to learn about your business in an engaging and entertaining fashion.
Here are some examples of on-line advertising that we created for SFHGroup. The ads were hosted on the Globe and Mail website and produced the highest click through rate of any ad that has appeared at Globeandmail.com

Check out our series of dramas at www.negotiate.ca and see how our guy, Bill argues with the visitors and in the process informs them about the virtues of taking a negotiation workshop.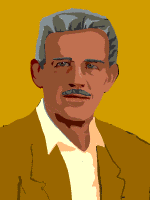 To license a drama now or to receive a quote for a custom drama please Contact Us.