Zapdramatic's Michael Gibson teamed up with PTV productions to write and co-direct with Nicolas Jolliet and producer Katie McKenna a simulation on the immediate aftermath of the Haiti earthquake from three points of view.
In November 2010 Michael Gibson presented a paper on the writing process at the International Conference on Interactive Story-telling in Edinburgh. The paper was published by http://www.springerlink.com/content/m1u3w33w2t68n7h2/
The paper is also available for free download here.
Read Amanda Lin Costa's article in the Huffington Post http://www.huffingtonpost.com/amanda-lin-costa/disaster-a-serious-game_b_776949.html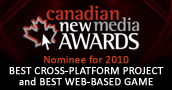 Read this review from GamesFirst.com "Zap games are fun to play and pragmatically useful" by Laurie Taylor.
Zap-designed courses include: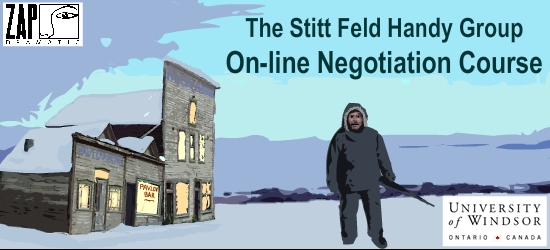 Learn more about the on-line Negotiation course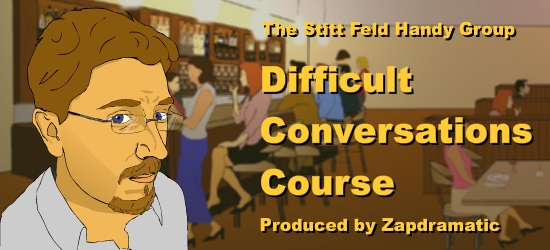 Learn more about the Difficult Conversations course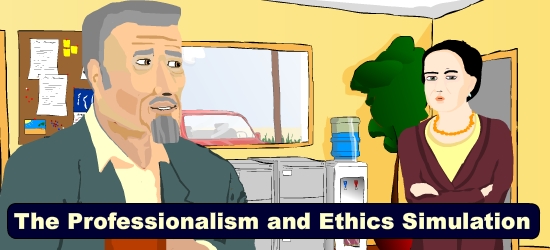 Learn more about the Professionalism and Ethics Simulation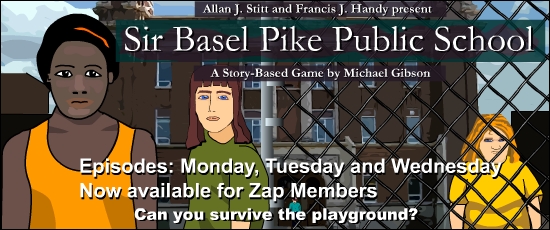 Learn more about Sir Basel Pike Public School anti-bullying game
Testimonial of the Month
Your games were great. The humor was the best part, and it got the point
across. I did the games as part of a learning team project for a college
class. We certainly laughed a lot.

This exercise prepared me for an event that took place two days later. I
helped a neighbor who had a domestic abuse situation. I worked with police,
social workers, and the scared family. The
dad was arrested without incident, and the pregnant mom with her three small
children was moved to a safety shelter for professional help. I got right
to the point when I realized it was a crisis that would soon explode. I
listened well, and mediated quickly. I am certainly not a professional, but
just a concerned neighbor who didn't want to see a tragedy happen. Three
weeks ago in our community a father shot his wife and then committed
suicide leaving seven children behind. I was motivated along with my
husband and sister to take action. One of policeman commended me for my
ability to assess the situation quickly and that most people would not have
the presence of mind to step in. (usually I am very unorganized - so this
was a first for me).

Your training is very effective. Thanks for your good work.

Play our Ambition Interactive Murder Mystery and other challenging negotiation games at our sister site: www.zapdramatic.com.